By now, everyone knows that the NAC Adventure Park is open all year round. The biggest tree park in the country, and it is open for all ages – with a minimum and maximum height, width and weight, of course.
This winter, the Park just added a new design! See it light up from afar as soon as it gets to 4pm! Even if the snow is dumping, you'll clearly see the park as the string lights shine from the starting point down to the cafe. Slowly, we should be adding more lights around the park turning it into a more festive place to hang out, climb and chill.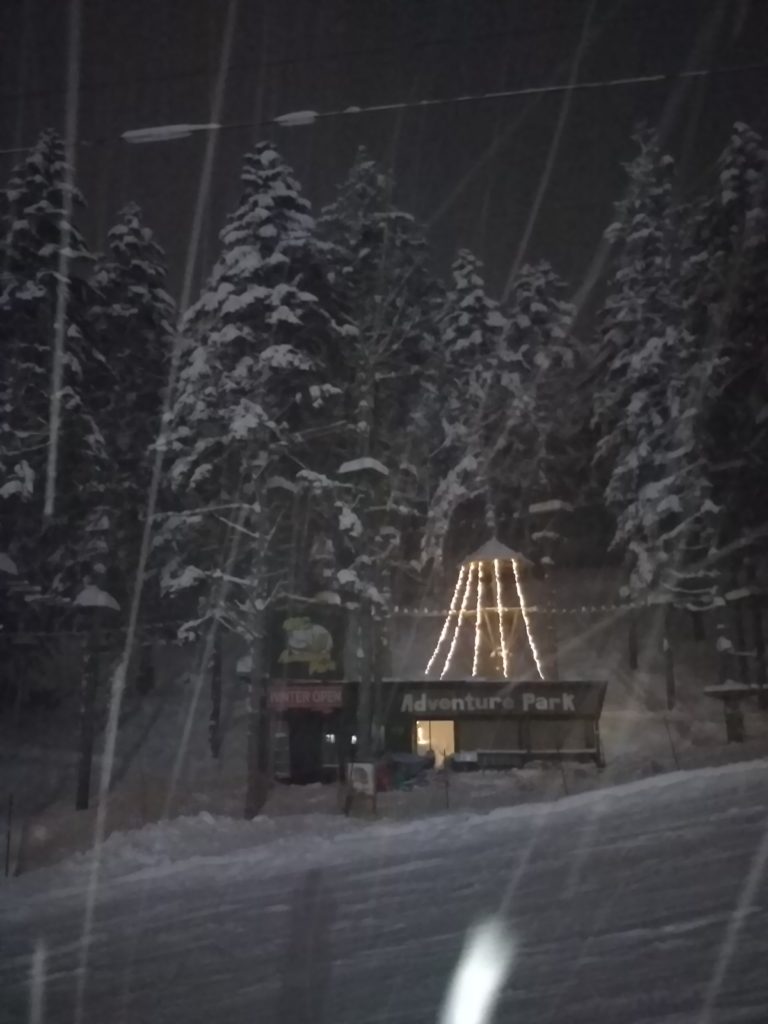 Last year, our team made a new sign for the park. This year, we added bright string lights so that nobody can get lost going to the park.
Let us light your way to an awesome adventure! See you at the Park!
Book now for your private tour. Walk-ins are also welcome until 3pm.
Enjoy the rest of this amazing winter season!