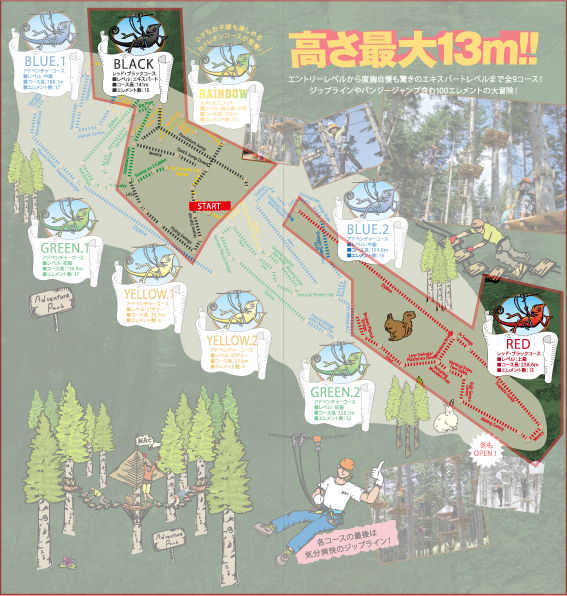 Only available to those who have finished the other adventure courses.
The Red course has many hard-core elements including our longest zip line, which is 90m long!
The Black course is the most difficult course in our park. You need high levels of technique and physical strength as well as courage to complete the black course.