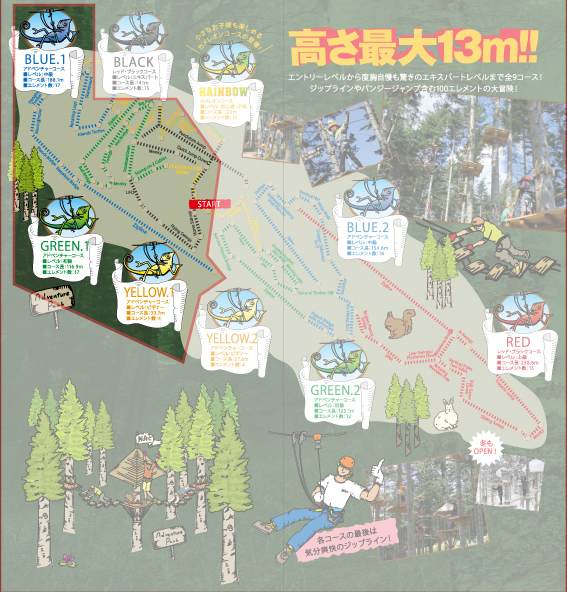 Adventure courses (Yellow, Green and Blue)

You can access the Yellow, Green or Blue courses from the starting platform going to the mountain side. The yellow course, your starting point, is the easy course where you can see the black course looming over your head.
From the yellow course, it's easy to get to the rest of the courses as you go along.  Every course ends with a zip line to get from one tree to another.
Whether you're a beginner or a pro, you are sure to enjoy all 130+ elements this adventure park has in store for you.